Bald Hill Amphitheater | Farmingville, New York
This summer, legendary rocker Pat Benatar and her music partner Neil Geraldo are set to deliver a series of incredible shows across the U.S.! The husband and wife tandem was recently inducted into the Rock and Roll Hall of Fame, and what's a better way to celebrate than to embark on a massive outing that will deliver Benatar's unprecedented hits? On Sunday, 23rd July 2023, Benatar and Giraldo will make their way toward Farmingville, New York, for a rare appearance at the Bald Hill Amphitheater! This show is guaranteed to deliver Benatar's massive staples, such as "Heartbreaker," "Love is a Battlefield," "Hell is For Children," "Everybody Lay Down," and plenty more! This duo defines the meaning of a power couple. And wither 35 million albums sold worldwide, Benatar and Giraldo will indeed be packed this show to the brim! Whether you loved Benatar and Giraldo during their heydays or are a new fan now, you should hurry and secure tickets now before they sell out!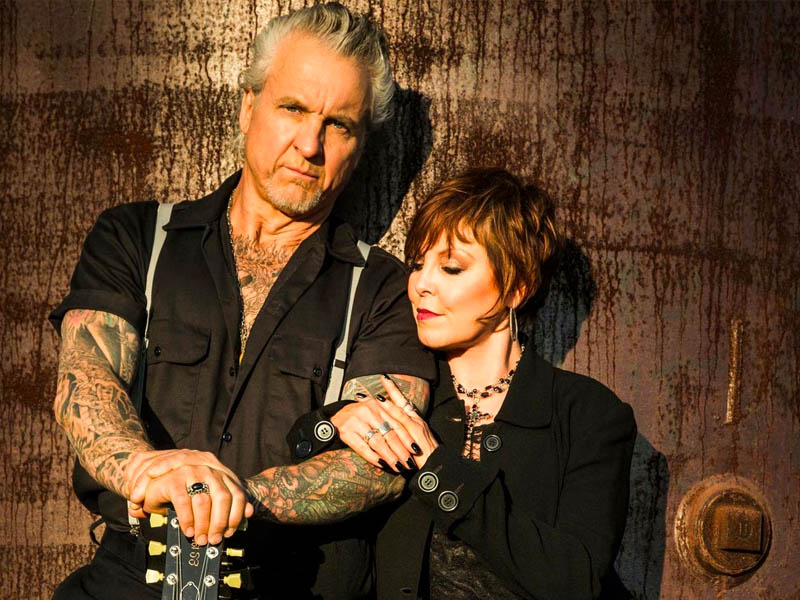 Last year, Pat Benatar and her long-time music partner Neil Geradlo were finally inducted into the Rock and Roll Hall of Fame. They were described as " among the most formidable power couples in rock history." The induction ceremony was held by Sheryl Crow, who had cited Benatar as one of the musical influences in her career. During the speech, Crow mentioned, "How that voice came from her tiny frame was remarkable." The country music star continued to describe Benatar's talent as "impossible to replicate." Since the '70s, Benatar has been a force in the rock industry. In fact, she has one of those "dream big" type of stories where she quit her day job to pursue a singing career. She scored a gig at the Holiday in local pubs and bars and found her manager during a gig at the famous New York club Catch a Rising Star.
In 1979, Benatar dropped her debut album, In the Heat of the Night, which achieved incredible commercial success. At this time, Giraldo was playing lead guitar and keyboards and performing backup vocals for Benatar. The album peaked at number 12 on the Billboard 200 and sold over one million copies in the U.S. The album spawned the massive rock cover of Jenny Darren's "Heartbreaker." The album also spawned several iconic covers, such as John Mellencamp's "I Need a Lover" and Smokie's "If You Think You Know How to Love Me." Benatar, a songwriter herself, wrote the original tracks "My Clone Sleeps Alone" and "So Sincere" with her bassist Roger Capps. Meanwhile, Giraldo also contributed a song, "We Live for Love."
After her stellar debut, Benatar moved on to release several more critically-acclaimed studio efforts, including her number 1 album, Precious Time, released in 1981. The album notably sold over two million copies in the U.S., becoming Benatar's second best-selling effort after Crimes of Passion, which sold over four million copies. Precious Time spawned the Grammy Award-winning single "Fire Ice," which bagged the Best Female Rock Vocal Performance award. By this time, Giraldo has taken a more prominent role in producing the album. He also wrote original tracks, such as "Promises in the Dark," "It's a Tuff Life," "Take It Any Way You Want It," "Evil Genius," and "Hard to Believe."
Benatar has won a total of four Grammy Awards, all for Best Female Rock Vocal Performance. In 1984 and 1986, she also received two MTV Music Award nominations and won two American Music Awards. Benatar has also been credited for paving the way for strong female rock singers like Joan Jett, Avril Lavigne, Lzzy Hale, and more.
Catch Pat Benatar, and Neil Giraldo light up the Bald Hill Amphitheater on Sunday, 23rd July 2023! Tickets are now up for grabs!