Bald Hill Amphitheater | Farmingville, New York
Yacht Rock Gold is inviting you to their your this year! It's going to be an amazing Yacht Rock experience at the Bald Hill Amphitheater on Saturday, August 19th 2023! Let the concert take you back in time with smooth rhythms featuring works by the top artists from the yacht rock genre. Get excited because you'll experience Doobie Brothers, Fleetwood Mac, Steely Dan, Christopher Cross, Kenny Loggins, Little River Band, Ambrosia, Boz Skaggs, and many more, all expertly performed by Yacht Rock Gold. Join us in this voyage through the golden era of yacht rock filled with nostalgic escape. Don't miss out on this extraordinary event! Secure your tickets today and mark your calendars for August 19th. Wear your captain's hat, gather your crew, and get ready to groove "All Night Long" in Bald Hill's Outdoor Amphitheatre as Yacht Rock Gold sets sail on a euphoric musical journey!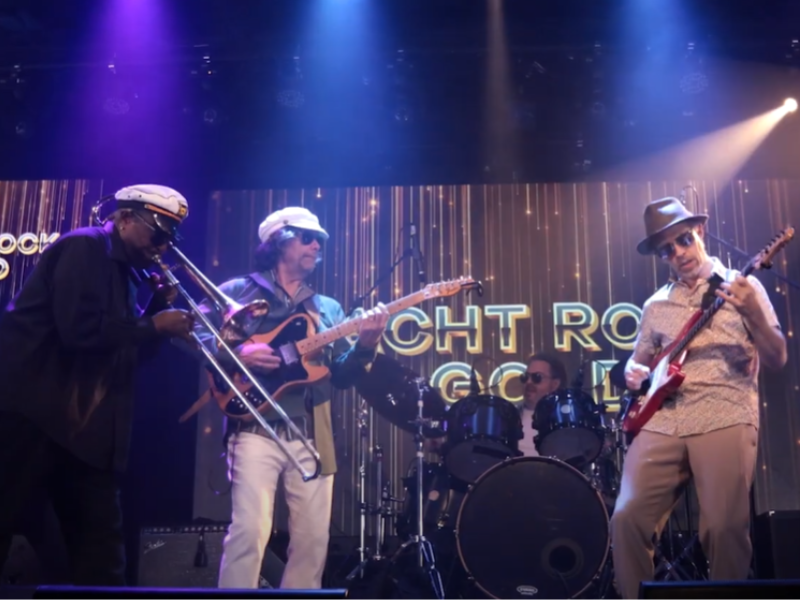 Yacht Rock Gold is on tour to give you the best of the yacht rock genre at Bald Hill Amphitheatre on Saturday, 19th of August 2023! They are performing the yacht rock music genre which stems from the 1970s to the 1980s, commonly associated with soft rock. Also associated with the Californian leisure activity of sailing and high-quality productions, clean vocals and catchy melodies, you are surely in for a golden treat!
Yacht Rock Gold is a talented band consisting of four lead singers who come together to create amazing harmonies. They are accompanied by a skilled six-piece rhythm section and lively horn players who make the audience jump and dance at every performance.
Get excited as all your favorite hits from legendary artists such as the Doobie Brothers, Fleetwood Mac, Steely Dan, Christopher Cross, Kenny Loggins, Little River Band, Ambrosia, Boz Skaggs, and many more will be performed by the talented band. Yacht Rock Gold promises to show you the timeless charm of their music.
Yacht Rock Gold is known for their incredible engaging performance that leaves fans wanting more of their amazing harmonies and musicianship. Their sound is soothing and sends you in a dream with hit songs after hit songs.
In addition to the outstanding musical performance, the concert is visually stunning, adding to the overall experience. The band understands the audience's love for sing-along tunes and fulfills their desire with exceptional renditions of cherished classics. With Yacht Rock Gold, you can expect a concert experience that is simply unmatched.
Don't miss out on the incredible experience awaiting you at Bald Hill Amphitheater's charming open-air setting, complete with an inviting atmosphere that will leave you feeling enchanted.
You won't want to wait a moment longer to secure your tickets for the unforgettable show on Saturday, August 19, 2023! Be sure to hold onto your captain's hat because the music is so effortlessly cool and smooth it's bound to sweep you off your feet. Get ready to dance the night away and create timeless memories at this phenomenal event that promises to be one for the books!